NASH FM 94.7's "NASH MASH"
NASH FM 94.7's NASH MASH is a challenge we propose to all the artists that come up to our studios. We ask them to somehow blend a cover song together with one or their original songs and the results are awesome! Check out the latest NASH MASH!
Check out all of the artists who performed a NASH MASH in our studios!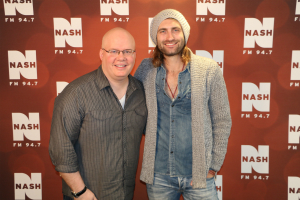 Ryan Hurd came up to the the NASH FM 94.7 studios to hang out with Jesse Addy and perform some songs for us. Ryan...
Read More